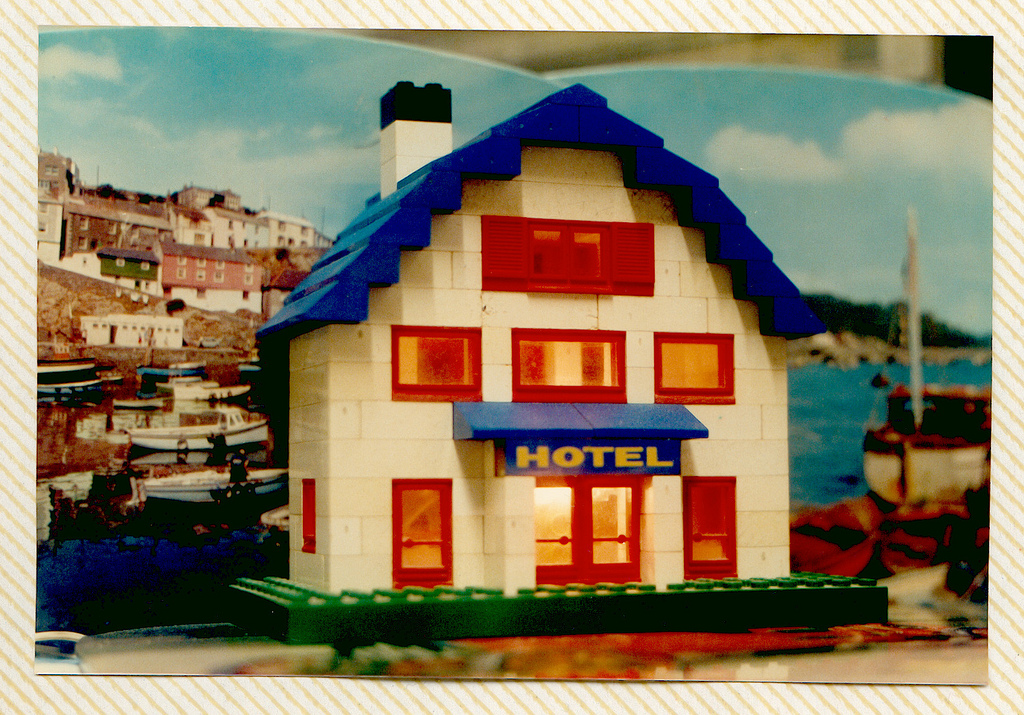 I recently received an email from EPoP superstar Sharon asking for help figuring out what hotel credit cards her and her boyfriend should sign up for.  Since there are so many hotel credit cards out there, and so many variables, this isn't necessarily a simple answer.
So instead of simply spouting off a list of "Here's the top 7 credit card deals out there", I decided to put together a post that included the best hotel credit cards for specific situations.
Figure out what scenario you fall in to and go from there.  If it's more than one, feel free to mix and match!  Having a diversity of points is never a bad thing.
The "I Wanna Earn As Many Hotel Points As Possible and I Want Them Now" Scenario
[UPDATE: Hilton has massively devalued their award chart.  If you want Hilton points, I'd still suggest opening the cards below but it'll cost you twice as much to stay at the best Hiltons now.]
If you want to get the most hotel points with one chain in the shortest amount of time, the hands-down winner is Hilton.  You'll be able to get enough points in one shot to spend an entire week at a top-notch Hilton, such as the Hilton Bora Bora.
In fact, I did this exact thing during my January App-o-Rama.
Pretty freaking sweet!
The reason is simple:  Hilton offers the largest amount of credit card options.  So if you're fine with opening up multiple credit cards, you can take your pick of Hilton cards and really roll in the points.
Also, since Hilton offer's special discounts for stays of 4 days or more at their Category 5, 6, and 7 hotels (the best ones), you're actually paying less per day to stay longer!
Here's the best way to go about earning a TON of Hilton points.
Step 1:  Pick 1 American Express Hilton card:
Step 2:  Pick 1 version of a Citi Hilton card
Step 3:  Apply for BOTH the Bank of America Hawaiian Airlines card.
The 35k Hawaiian Airlines miles bonus transfers to 70k Hilton points.  You can get both of these cards since they are offered by different banks.
However, you'll most likely have to call reconsideration for one of them since the systems will deny you, thinking you didn't mean to apply for both.
Deciding Which to Get
If you want to pay less of an annual fee upfront, I'd recommend getting the Amex Hilton (regular) and the Citi Hilton (regular) and then adding on the two Hawaiian Airlines cards.
If you do this, you'll end up with 290,000 Hilton points and only pay $158 ($79 x 2 for Hawaiian Airlines cards).
If you want the most possible Hilton points, then go for the Amex Surpass and the Citi Hilton Reserve and add on the two Hawaiian Airlines cards.
You'll end up 200,000 Hilton points and 4 free weekend nights.  Since one night at a Category 7 Hilton costs 50k, 4 free weekend nights can be worth as much as 200k.  You'll pay $423 in annual fees for these 5 cards.
Step 4:  When booking, make sure to use the AXON and GLON award charts for huge discounts.
Nick over at The Points Guy has an awesome write up on the AXON and GLON award charts.  You can also check out this super informative FlyerTalk thread.
Three important things to remember:
You can get 2 Citi cards ONLY if you apply at the same time.
Make sure if you get denied for one of the BoA or BoH cards that you call in and get them to approve you.
Take advantage of the GLON and AXON award charts for big discounts on longer stays.
No matter which cards you get, you can't go wrong.  You'll be racking up a HUGE amount of Hilton points, enough for a week's stay (or more) in ANY Hilton in the world…completely free!
The "I Only Have Two Nights But I Want to Spoil Myself to the Max" Scenario
If you're looking to spend two days in absolutely luxury, in the nicest hotels in the entire world, your best bet is to open the Chase Hyatt card.
The 2 free nights are good at ANY Hilton, so you can enjoy the splendors of such properties as the Park Hyatt Paris Vendome, Park Hyatt Tokyo, or Park Hyatt Sydney (what a view)!
Also, the nights aren't limited to weekend nights like the Citi Hilton Reserve card so you've got added flexibility.
As an added perk, you'll also get a free night at any category 1-4 Hyatt each year, which negates the annual fee.
The "I Only Have Two Nights But I Want to Spoil Myself to the Max…And Already Have the Hyatt Card" Scenario
The little brother to the Chase Hyatt card is the Chase Fairmont card.
Just like the Hyatt, the free nights can be used at ANY Fairmont and on any night, so you aren't limited to weekends.  Fairmont has some really nice properties, so you'll definitely have a luxurious stay.
The major downsides to the Fairmont card, when compared to the Hyatt, is that there aren't as many Fairmont hotels and you don't get a free night each year.  Also, the annual fee is slightly higher.
However, if you already have the Hyatt card and are looking for a nice alternative with some top-notch properties, grab the Chase Fairmont and stay at The Plaza New York or The Savoy London.
The "I Want the Best Hotel Card for Everyday Spending" Scenario
If you're looking for a hotel card that is super useful, even after you've earned the sign up bonus, then the Starwood Preferred Guest (SPG) card is top of the class.
If you want to double your points, there is also a business version of this card.  Learn how to get approved for a business card here.
While most hotel cards are good only for the sign up bonus, the SPG is a different animal all together.  This is THE hotel card to use for everyday spending.
The reason for this is because the number of SPG points you need for free nights is much less than most other hotels.  For example, the lowest category Hilton is 7,500 points a night, whereas the lowest category Starwood hotel costs as little as 2,000.  The highest category Hilton costs 50k a night, whereas the highest category Starwood costs only 30k a night.
Since you need less points per night, the points you earn with Starwood are much more valuable than the points you earn with other hotel chains.  This makes the SPG card a good card to put your spending on.
Another awesome perk of the SPG card is that they have an amazing transfer ratio to airlines.  Anytime you transfer 20k SPG points, you'll receive 25k airline miles.  Since American Airlines is a partner, this can be especially lucrative since AA miles are some of the best out there.
Lastly, SPG allows you to stretch your points through their Cash and Points system.  Using a combination of some cash and some points, you can get some top notch properties for cheap and not blow through all your points in one shot.
So, while the signup bonus of 25k may pale in comparison to some of the other cards, remember that those 25k points are much valuable than 25k of any other hotel chain.  If you want one card to get, hold on to, and rack up the hotel points through spending, this is it.
 The "I Want the Most Flexible Hotel Card Available" Scenario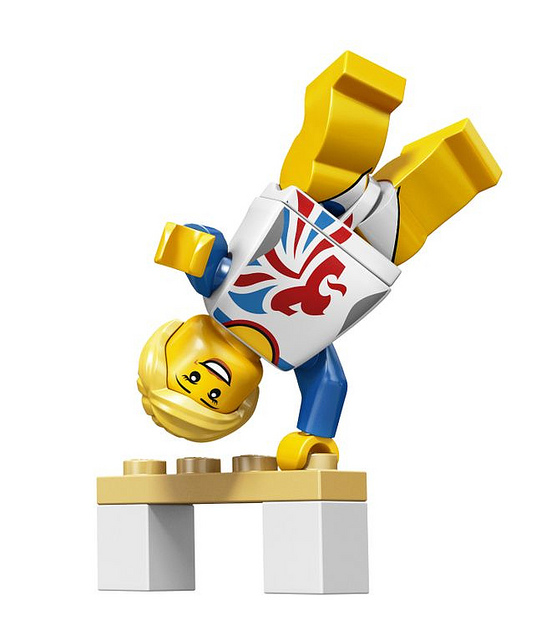 If you're only looking for one hotel card and you want the one that offers the most flexibility, you should be looking at the Chase Priority Club card.
The 80k bonus is an unpublished offer that you can access through the link above.  Many have reported that it still works fine.  If you're scared of applying for an unpublished offer, then you can apply for the regular 60k offer here.
This card is flexible for a few reasons.
First, Priority Club is the largest hotel chain in the world.  Don't worry if you've never heard of Priority Club before.  It's the parent group for Holiday Inn, Crowne Plaza, Intercontinental, and Staybridge, along with a few others.
I'm guessing you've heard of some of them, right?
Since all these hotel chains fall under Priority Club, you can travel to almost anywhere in the world and have a PC hotel nearby.  I mean, when was the last time you were somewhere WITHOUT a Holiday Inn?
So if you don't have any specific travel plans but want hotel points to have to use wherever and whenever, this is the card for you.
Second, Priority Club has hotels for every point level.  If you're looking for quantity of stays, Priority Club has you covered with plenty in the 10k-25k range.  If you're looking for quality, they've got really nice Crowne Plaza or Intercontinental properties for 35k-50k a night.
But it gets better:  Priority Club also has an amazing program called PointBreak properties, which offers select Priority Club hotels for only 5k points a night.  You can see the current list of PointBreak properties here.
This is a great deal, even for a Holiday Inn.  However, sometimes these can even be their top end Intercontinental or Crowne Plaza hotels, which would regularly cost 50k a night.  If you really want to stretch your points, snag one of these and laugh all the way to the bank!
The "I Really Love Marriott, I'll Only Stay at Marriott" scenario
If you're a Marriott loyalist and wouldn't dream of staying anywhere else (maybe your family works for Marriott or you got married in one?), then there is only one option for you:
To be fair, this card is a pretty decent one, even if it doesn't stack up to most of the other ones above.
A top end Marriott costs 40k a night, so 50k is enough to stay somewhere really nice and have some points leftover or have stay a few nights at lower category Marriott.
Plus, it offers a free night certificate to any category 1-5 every year, which negates the annual fee, making it a good card to get and keep open indefinitely.
I wouldn't suggest getting it over some of the other options but it is nice to add to your arsenal of hotel cards.  And, of course, if you're in love with Marriott, grab this card right away!
Final Word(s)
Before signing up for a hotel credit card, determine what you plan on using it for.  Consider where you want to go and what type of vacation you want to take.  Then, figure out which card(s) work best for you.
If you're looking to earn a ton of points, Hilton is by far the easiest way to go about doing it since there are multiple cards you can get.  Just remember to use the AXON and GLON reward charts for even more savings!
What are some of your favorite hotels that you've stayed?  Which hotel chain and points do you prefer?
(photos courtesy of Chris Hester, crises_crs, toysnbricks)