Sure, getting great sign up bonuses should be one of the first things you look for when deciding what card to get next. However, you shouldn't overlook some of the extra perks that come along with many travel credit cards. Oftentimes, these are afterthoughts, but they shouldn't be. And they certainly shouldn't be forgotten about because they can provide some great value and amazing benefits. In order to help you remember about some of the best perks, we'll count down the best credit cards for these "extra perks" from 10 to 1.
10. Chase United Explorer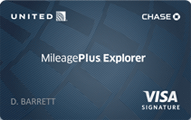 Chase United Explorer application link
Perk #1:  2 free United Club passes each year.  Each United Club pass costs $50 each (not that I'd ever pay that), so this is technically a $100 value.  Plus, you'll get it each year.
Perk #2:  Free checked bag.  Both the cardholder and a companion will get their first bag checked for free on any flight they book with their United Explorer card.  Not a bad perk at all, especially if you fly United a lot.
Perk #3:  Priority boarding.  This is also for both the cardholder and a companion on the same itinerary.  Nothing great, but it's something.
9. Chase Sapphire Preferred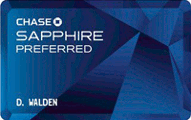 Chase Sapphire Preferred application link
Perk #1:  2x per $1 on travel or dining.  You'll automatically receive 2 Chase points for every dollar you spend on travel or dining out.  Since these can be major expenses, this is a pretty big perk for most people.
Perk #2:  7% bonus on all points earned that year.  Fortunately, this includes any points you earn as a sign up bonus.  For example, if you earn 50,000 Chase points in a year from using your card, you'll get an additional 3,500.  Not great, but decent.
8. Chase Hyatt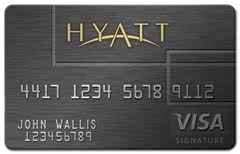 Chase Hyatt application link
Perk #1:  1 free night each year at any category 1-4 Hyatt.  A category 4 Hyatt is nothing to sneeze at, and can easily go for $250+ a night.
Perk #2:  Free Hyatt Platinum status.  This gets you free internet and late check out.
7. Chase Marriott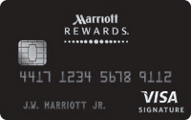 Chase Marriott application link
Perk #1:  1 free night each year at any category 1-5 Marriott.  No, you can't stay at the top, category 7 hotels, but many nice hotels can be found in category 5.
Perk #2:  $75 statement credit.  After you first purchase of anything (does not have to be Marriott related), you'll get a $75 statement credit.  Pretty sweet!
6. Chase Priority Club
Chase Priority Club application link
Perk #1:  1 free night each year at ANY Priority Club.  This can include their top end Intercontinentals, so it could easily be worth $300+.
Perk #2:  Priority Club Gold status.  This entitles you to late check out and early check in.
5. Chase Ink Bold or Chase Ink Plus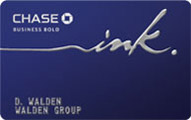 Note: Both of these are business cards.  Read about how anyone can get approved for business cards here.
Chase Ink Bold application link
Chase Ink Plus application link
Perk #1:  5x per $1 on cable/internet/cellphone bill.  For people who regularly pay $300 a month for these services, you're looking at a cool 1,500 points per month, or 18k a year!
Perk #2:  5x per $1 at office supply stores.  The best way to take advantage of this perk is to buy gift cards at Office Depot or Staples.
Perk #3:  2 free lounge passes to the Lounge Club each year.  I had totally forgotten about this perk until a 7 hour layover in Rome, when it dawned on me to access them.  Boy, am I glad I did.
To access your free lounge passes, go the Lounge Club Ink homepage and enter ChaseInk as the invitation code.  Then, enter all your details.
You'll be given a membership number and will receive a Lounge Club card in the mail in a few days. When you want to access your free passes, all you need to do is present your Lounge Club card (I was able to get in once without my card and by giving them my membership number).
After the first 2 free lounge passes, you'll be charged $27 per visit.
Also, if you have multiple Chase Ink cards (Plus and Bold), you can enroll both and get two separate Lounge Club cards and therefore, 4 free passes.
4. Citi American Airlines Business card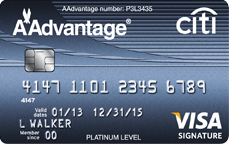 Perk #1:  $150 statement credit on AA purchases within the first 12 months.  If you purchase something through AA itself, such as plane tickets, award ticket fees, checked bag fees, or even gift cards, you'll get $150 back.
If you don't think you'll use this in the first 12 months, buy $150 worth of gift cards before your 12 months is up.  Then, you can use that $150 worth of gift cards at a later date.
Perk #2:  2 Admiral Club (AA Lounge) passes.  Admiral Club lounges aren't that prevalent, but you can find them in most major airports that AA services.
Perk #3:  10% off award tickets for all cardholders.  A great perk if you travel a lot with AA, and is good for up to 10,000 miles a year.  A peak award ticket to Europe would normally cost 60k roundtrip in economy (don't forget about off-peak tickets though). For cardholders, you'll get that flight for 54k, saving you 6k!
3. Chase United Club card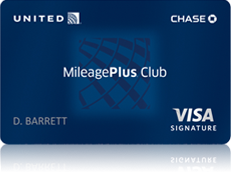 Chase United Club card application link
Perk #1:  Free United Club lounge access.  This is the biggie for this card, and the only reason you should consider paying the $395 annual fee.  If you would buy United Club loung access anyway out of pocket ($475), then it makes sense to get this card.
Perk #2:  1.5x United miles per $1 spent on all purchases.  If you want to rack up a large amount of United miles, this is a decent card to use because you'll get 1.5 for all purchases. Most cards only offer a standard 1x per $1 spent, so you're getting 50% more with this card.
Perk #3:  1st and 2nd checked bag free.  This applies to both the cardholder and a companion.
Perk #4:  $95 statement credit.  This is a one-time offer and you won't get it each year.  However, $95 will help offset the annual fee.
Perk #5:  Free Hyatt Platinum status.  Free internet and late check-out.
Perk #6:  No close-in booking free for award tickets.  If you're not a United elite member, you'll have to pay $75 to book an award ticket that's less than 21 days away.  With the United Club card, the fee is waived.
2. Barclays USAirways Mastercard

Barclays USAirways Mastercard application link
Perk #1:  10,000 bonus miles every year.  This is automatic and more than makes up for the $89 annual fee.  Great perk!
Perk #2:  $99 Companion Pass for up to 2 people every year.  If you buy a ticket that is $250 or more for travel on USAirways within the US or Canada, you can have two people fly with you for $99. There are some blackout dates and a few stipulations, but this perk can save you $400+ if you use it right.
Perk #3:  Complimentary day pass to a USAirways lounge for you and a guest.  This is a nice perk, especially since you don't have to be flying on a USAirways flight to use it.  This is a one-time thing that expires 12 months after you get your card, so make sure to use it.
Perk #4:  5,000 mile discount on USAirway award flights.  Any time you use your USAirways miles to book a flight, you'll automatically receive 5k off if you are a cardholder.  This is awesome, but just remember, the whole itinerary has to be on USAirways flights, not partner flights.
Perk #5:  First class check-in and Zone 2 boarding.  Skip the check-in lines and board the flight early!
1. American Express Platinum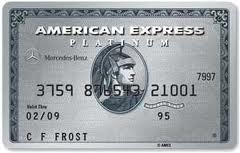 American Express Platinum application link
The main reason to get the Amex Platinum and pay the $450 is because of the lounge access you'll receive.  There are three types, which I've listed separately below.
Perk #1:  Delta and American Airlines Lounge Access.  When flying on Delta or AA, you'll get free access to their lounges when you present your Amex Platinum card and a boarding pass.  2 guests can also enter with you for free.
Perk #2:  USAirways lounge access.  Even if you are not flying with USAirways, you'll get free access to their lounges and also be allowed 2 free guests.
Perk #3:  Priority Pass lounge access.  You'll get free access to any of the 600 Priority pass lounges around the world.  However, guests are not free and will cost you $27 per visit.
Perk #4:  Free Global Entry.  Global Entry allows you to skip through immigration when re-entering the country, which, if you've ever gone through immigration at JFK, you know can save you hours.
Normally, Global Entry costs $100 a year, but once you purchase it with your Amex Platinum card, you'll be refunded the entire fee, making it free!
Perk #5:  $200 airline credit per year.  You pick your favorite airline (it can change each year) and Amex will reimburse you up to $200 a year for incidentals on that airline, such as baggage fees, award ticket fees, in-flight meals or even gift cards!
This is $200 per calendar year, so the first year you sign up you'll get this twice, almost completely negating the $450 annual fee.
Perk #6:  Free SPG Gold status.  Gold status with SPG is pretty decent, as you'll get room upgrades and complimentary 4 pm checkout. Normally, it would take 25 nights at an SPG hotel per year to get Gold status, but once you have the Amex Platinum, you can call SPG and they'll automatically upgrade you to Gold.
Final Worlds
As you can see from the list above, there are many, many cards out there that offer a lot of value even after you receive your sign up bonus.
Obviously, while high end cards like the Amex Platinum ($450) or the United Club card ($395) offer some pretty amazing extra perks, they may not be for everyone because of the high annual fee and the lack of a sign up bonus.
(And if you do have those cards and are paying the annual fees, you better make sure to be taking full advantage of all it has to offer.)
However, there are plenty of other other cards, such as the Barclays USAirways card ($89 annual fee, waived first year), that offer amazing benefits as well and don't carry nearly the same price tag.
The pair of free lounge passes, the 10k bonus miles, and the $99 companion pass can, and should be, taken advantage of by everyone.
And if you're like me, you've probably either overlooked these extra perks at times or even forgotten about them (whoops!).  But lately I've started to make a more conscious effort to make use of all the benefits of a card, not just the sign up bonus, and I've been reaping some nice rewards.
I implore you to start doing the same, and hopefully this list helps you keep track of all the extra perks many of the most popular cards offer.
What are your favorite extra perks?  Are there ones you have forgotten about, only to kick yourself later when you realize you could have used it?  Did I leave a card out?
Help everyone out by letting us know in the comments below.
Disclaimer: This content is not provided or commissioned by the credit card issuer. Opinions expressed here are author's alone, not those of the credit card issuer, and have not been reviewed, approved or otherwise endorsed by the credit card issuer. This site may be compensated through the credit card issuer Affiliate Program.