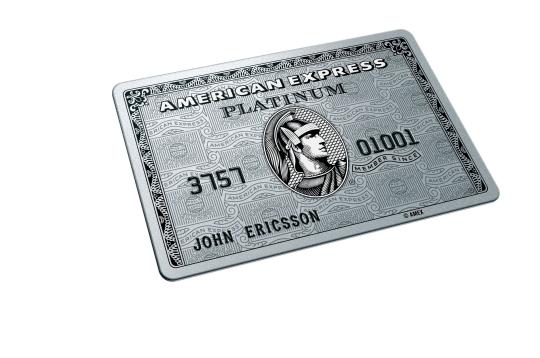 [Disclosure: I get a commission if you're approved using the links in this post.  I always include the best offer for a card even if it doesn't pay me a commission.  If you choose to use my links, I appreciate the support.]
The Platinum Card® by American Express application link
Let's start by saying this upfront:  The American Express Platinum is certainly not for everyone.  In fact, it is really only beneficial for people who travel fairly frequently.
The main reason:  It carries a $450 annual fee that is NOT waived for the first year.
So why on Earth would anyone pay $450 to have a credit card?
Well, because the perks that come with it are pretty amazing!
Let's look at all the major details of the card and analyze whether this card is worth it for someone like me, a semi-frequent traveler without a lot of disposable income to throw around.
Sign up Bonus
The standard sign up bonus is 25,000 American Express points, which is pretty paltry.  However, there have been a few times in recent years where the bonus has jumped up to 100k.
You don't have to be a rocket scientist to figure out that if the bonus is at 100k then it is probably time to jump on the card.
And while Amex points aren't the best frequent flyer currency out there, they can of be pretty valuable when used correctly.
One additional perk:  You'll get one year of Amazon Prime after you sign up for a new membership with your Card and meet the spending requirement in the same time period.
Annual Fee
The annual fee is $450 and is NOT waived the first year.  Ick…this is a lot of money and is the major sticking point for most people.
Lounge Access
However, in return for your annual fee, you get the most comprehensive lounge access in the world…for "free".
In fact, the Amex Platinum actually gives you 3 types of lounge access with varying stipulations.
Delta and American Airlines Lounges
All Platinum cardholders can access any Delta or AA lounge as long as they have a flight with that airline later in the day.  Simply present your Platinum card and a valid boarding pass and you're in.
Also, and this is huge, you are allowed to bring in up to 2 guests for free.  Looks like somebody's going to be popular!
Delta has 35 lounges worldwide, most of which are in the US, and AA has 38 lounges worldwide, split about half and half between US and international airports.
USAirways Lounges
With the Platinum card, you can access any USAirways lounge at any time, even if you don't have a flight with them.  How awesome is that?
Also, you can bring 2 guests for free!
USAirways only has 13 lounges, and they are all domestic, but being able to access them even when you don't have a flight with USAirways is clutch!
Priority Pass Lounges
The Platinum card also gives you access to any of the Priority Pass lounges in the world, and boy, are there a lot of them.
Over 600 lounges in 100 countries and more than 300 cities, to be exact (well, kind of exact).  Wow!
Basically anywhere you fly, there will be a Priority Pass lounge waiting for you.
The only downside?  All guests will have to pay $27 to join you.
$200 Airline Credit
Each calendar year, you'll receive a $200 credit towards the airline of your choice.
You'll specify which airline you want the credit with and then whenever you spend money on that airline, you'll get reimbursed, up to $200 a year.
Spending can include buying a ticket, baggage fees, award ticket fees, or buying in flight food or drinks.
And even though it's not supposed to count, many people have gotten reimbursed for buying airline gift cards.
Just make sure when buying a ticket that you are actually buying from the airline's website (AA.com, United.com, etc.) and not a third party (Expedia, Ortbitz, etc.) or else you won't get reimbursed.
Since this is every calendar year, you can potentially get $400 reimbursed in the first year you have the card open, which makes the annual fee only $50.
Free Global Entry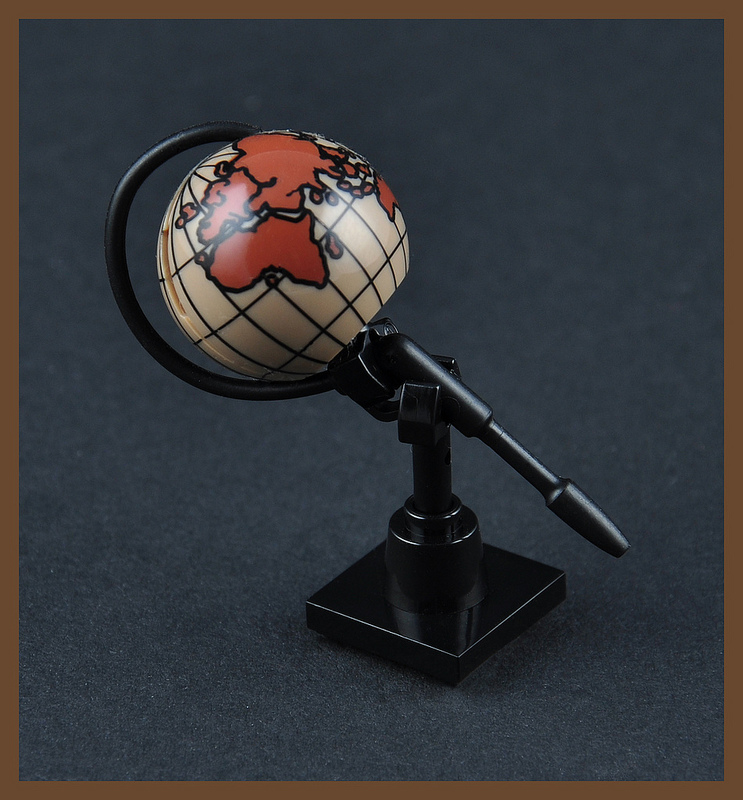 Global Entry is the TSA's expedited immigration service.  This means that instead of standing in a super long line at immigration when coming back in to the United States, you'll be able to bypass and breeze right through.
Anyone who has had to go through the nightmare of immigration at JFK should be jumping for joy right now.
To get Global Entry, you'll first have to apply online and then go to a Global Entry Enrollment Center (here's the full list) for an interview.
After getting approved, you'll have to pay the $100 yearly fee.
However, with the Amex Platinum, you'll get reimbursed that $100 every year.
For anyone who travels internationally a few times a year or more, Global Entry can potentially save you HOURS.
Free Starwood Preferred Guest (SPG) Gold Status
SPG Gold status gives you some nice perks, the two biggest being free room upgrades and late checkout.
Usually, you need to stay 25 nights per year at an SPG property to get Gold status, so getting it for free with the Amex Platinum is a nice benefit.
To get SPG Gold status, you'll need to call SPG once you get your Platinum card and request the status.  Then, you'll have to fax over proof of your Platinum card.
Other Minor Perks
Extended Warranty
Like all Amex cards, if you purchase a product with your Platinum card, Amex will extend the warranty one additional year past when the regular warranty expires.
Rental Car Insurance
When you rent a car with your Platinum card, you'll automatically receive collision and loss insurance, meaning you can waive the expensive CDW insurance the rental car company will try to get you to buy.
Adding an Authorized User: A Unknown Advantage
One of the major upsides to getting a Platinum card is that you can add an authorized user and they receive all of the same perks EXCEPT for the $200 airline credit.
That's right, the authorized user has the same access to all the lounges, gets free Global Entry, and even gets SPG Gold status.
Pretty sweet!
Of course, it does come at a price.  You can add up to 3 authorized users for $175/year (although if you only add one, it still costs $175).
Even if you just add two people and they get free Global Entry, you're covering that cost.
Personally, I would use this to add one of my parents, one of my siblings, and Heather (my wife) as authorized users.  This way, they can enjoy lounge access even if they aren't traveling with me and Heather can get Global Entry as well, meaning we can both skip the line since we normally travel together.
Is It Worth It?
Now, it's time to answer the big question:  Are all those perks worth the $450 price tag?
Of course, the answer will vary from person to person, but let's look at some generalities.
If you're someone who would purchase lounge access anyway, the answer is a resounding yes.
If you're someone who travels internationally 5 times a year or more and would like lounge access but don't normally pay for it, the answer is yes, since you'll also get free Global Entry.
If you are someone who frequents a certain airline and would definitely hit the maximum credit of $200 each year, the answer is yes, at least for the first year.
If you are someone who travels sporadically and usually travels in business class, then the answer is probably no, since you'll have lounge access already.
If you are someone who only travels 2-3 times a year, the answer is no.
My Personal Thoughts
Unfortunately, I don't fit neatly in to one of those categories.  I travel semi-frequently, maybe 2-4 times a year internationally and probably the same amount domestically.
I almost always fly economy class, so I won't already have lounge access.
I like lounge access, for sure, but if it's not a crazy long layover, I don't necessarily need it.
I might hit the $200 annual credit, but since I usually use frequent flyer miles to book tickets, the only costs I usually incur are award ticketing fees, so there is no guarantee.  Also, I use a variety of airlines since I have miles with all of them, so picking which airline to give the credit to would be hard.
So, let's try to look at it mathematically.
Lounge Access
If I travel on 4 flights a year in which I can take advantage of the lounge access, and I value lounge access at $10 a pop, the total value is $40.  Then, let's say two of those times a companion is also able to access the lounge.
Total value: $60.
Global Entry
Again, let's say I make 4 international trips a year, so I'd use Global Entry 4 times.  I'll value not waiting in the immigration line at $10 each time.
Total value:  $40
Airline Credit
Let's assume I hit the maximum and get reimbursed the full $200.
Total value:  $200
I don't envision taking advantage of the other perks since I rarely stay at SPG hotels and I already have cards that give me extended warranties and free car rental insurance.
Total Value per year:  $300
For my current situation, the value of the Amex Platinum ($300) does not justify the $450 annual fee year after year.
However, if I include the sign up bonus of 25,000 Amex points that I'd receive, the annual fee of $450 is worth it for the first year.
And if the bonus pops back up to 100k, the card is then definitely worth it, at least for the first year.
My Plan
Even though the Amex Platinum is technically worth it with the 25k sign up bonus, and I'd love the lounge access, I'm still going to hold out for now.
Instead, I'm going to cross my fingers and hope that the sign up bonus jumps back up to 100k.  When it does, I'm going to pounce on the card and do my best to squeeze every last ounce of value out of that first year's $450 annual fee.
Then, after the first year, I'll re evaluate how much I used the perks, especially the lounge access, and determine whether the annual fee is worth it.
Final Word(s)
The Amex Platinum is one of the most interesting travel credit cards out there.  No one can deny that it offers the best extra perks out of all travel credit cards, but $450 is a ton of money.
The best way to determine if it makes sense to you is to figure out how much you value the main perk, lounge access, and how much you plan on using it throughout the year.
Then, take in to account some of the secondary perks, like Global Entry, and figure out if you'd be coming out ahead if you got the card.
The Platinum® Card by American Express application link
Do you think $450 is crazy to pay for an annual fee or is the Amex Platinum an amazing value?  
Are you considering getting it or do you already have it?  If you have it, how do you maximize it?
I'd love to hear your thoughts in the comments below, so fire away!
(globe photo courtesy of xenomurphy)
This content is not provided or commissioned by the credit card issuer. Opinions expressed here are author's alone, not those of the credit card issuer, and have not been reviewed, approved or otherwise endorsed by the credit card issuer. This site may be compensated through the credit card issuer Affiliate Program.